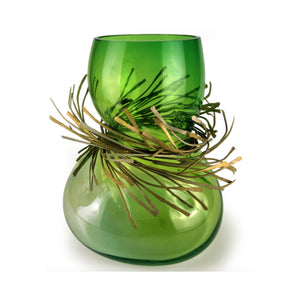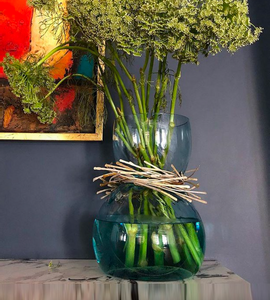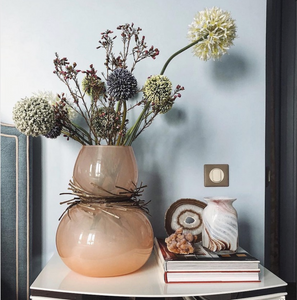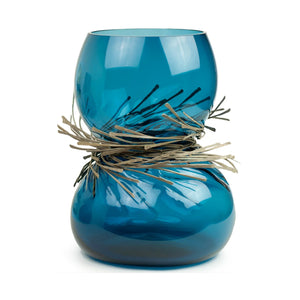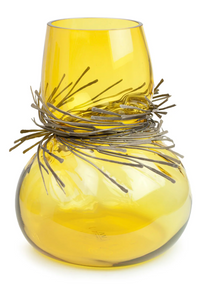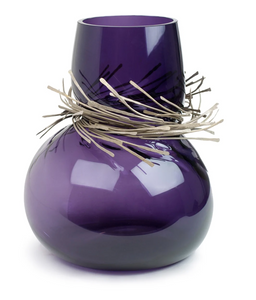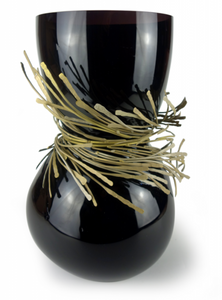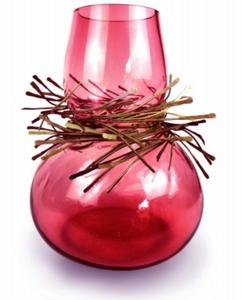 £595.00
Wisps of sculpted metal envelope the neck of Vanessa Mitrani's Cabaret vase to create a stunning glass art object for display in the home. The sinuous and organic form of the glass is juxtaposed by the array of metal bands resulting in an interesting and unique piece of glass sculpture.
The striking vase is available in a range of colors to work within a variety of interior spaces. An expert in her medium, the designer experiments with combining glass and unlikely materials together into harmonious and thought-provoking pieces. Each Cabaret Vase is created by the designer herself and blurs the boundaries between collectible art and functional design.
Dimensions (cm)
We offer a free two man delivery team for all orders over £1000 within a 15 mile radius of our showroom (WD7 8PH). For orders under £1000 we can offer a free courier delivery which will be to your front door only. For orders outside of the 15 mile radius the delivery will be subject to quote. In this instance please contact us to request a delivery quote. Alternatively proceed the order online and you will be contacted to discus delivery details. In store collection is free of charge.